10 Sneakers to rock this summer
With the summer around the corner, the outfits to choose from are going to be a bit wider and more complex, and if you're a sneaker fan, the task of choosing the perfect shoe for your clothes can be a bit tricky.
When it comes to picking kicks, its very important to keep things like quality and durability in mind while picking them. It's best to find your perfect, everyday pair for you to be comfortable and enjoy yourself in your outfits.
Below is a list of 10 sneakers testing the wide variety of closed shoes on the market, and they are both fashionable and functionable in their own ways. Check out the 10 best sneakers to rock this summer.
Chunky Sneaker from Mr Price
2. Nike Airforce 1 from Nike
3. Billie Retro Low Rise from Factorie
4. Delphiville Hightop Sneaker Black from Timberland
5. Bogart Signature Sneaker from Bogart
6. Sock-style sneakers from Zara
7. Chloe Leather Sneaker from Polo
8. Kayla Wedge Sneakers from Forever New
9. WALK'N'DIOR sneaker from Dior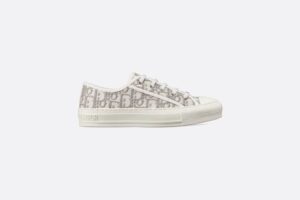 10. Harleigh sneaker from Aldo
Main Image: Imperfect Muse