Dance floor queen, Kamo Mphela has once again decorated her crown with another prestigious win. We're super excited to announce that she has received a plaque from YouTube for surpassing 100k subscribers.
The young entertainer shared the video of the package on her Instagram stories.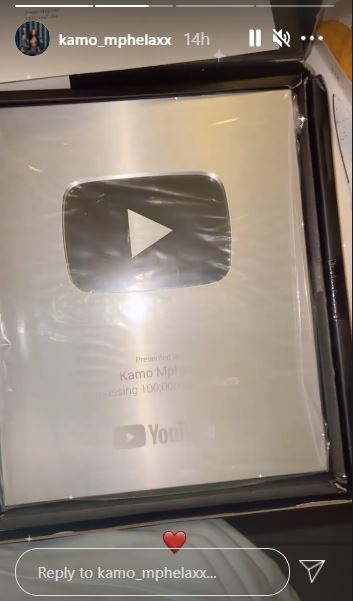 Kamo has such an amazing growth in the industry, as her growth can be compared to the speed of light.
In a short period, her Instagram followers grew till it hits 1 million and it's presently on 1.2 million.
Within a week of premiering Nkulunkulu music video on YouTube, she scored over 1 million views.
Kamo has secured the attention of some big artist in Africa, such as, Wizkid and Falz.
Weeks ago, the singer toured Nigeria and visited rapper Falz, who treated her well and they created magic together with the remix of his song titled, Squander.
Another thing exciting Kamo is starring on Netflix SA dance movie titled, Jiva.
Main Image: tswalebs