Rikhado Muziwendlovu Makhado, known professionally as Riky Rick, was a South African rapper, singer and songwriter. He was the founder and owner of record label Cotton Club Records. He was also a member of Boyz N Bucks. He rose to fame when he released his single "Nafukwa" in 2014.Rick was born in KwaMashu,KwaZulu-Natal and raised in Johannesburg, Gauteng.He died on the 23rd of February 2022 after he committed suicide and left a note for his wife and children.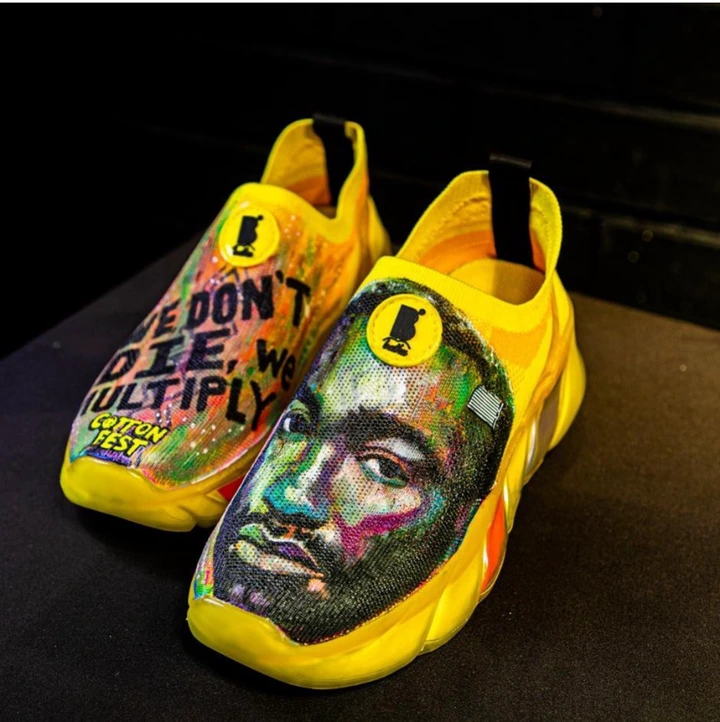 Theo Baloyi holds the position of CEO at Bathu Shoes since April 2015, and it has been 6 years and 3 months.
Today Theo Baloyi posted beautiful yellow sneakers with Riky Rick face and a sweet message written on the sneakers.The picture was captioned " Cotton eaters don't die, we multiply 🙏".The sneakers looks very colorful and beautiful.
What are your thoughts about the beautiful sneakers in honouring the momery of the departed rapper, they look lovely right? Kindly comment, like and share.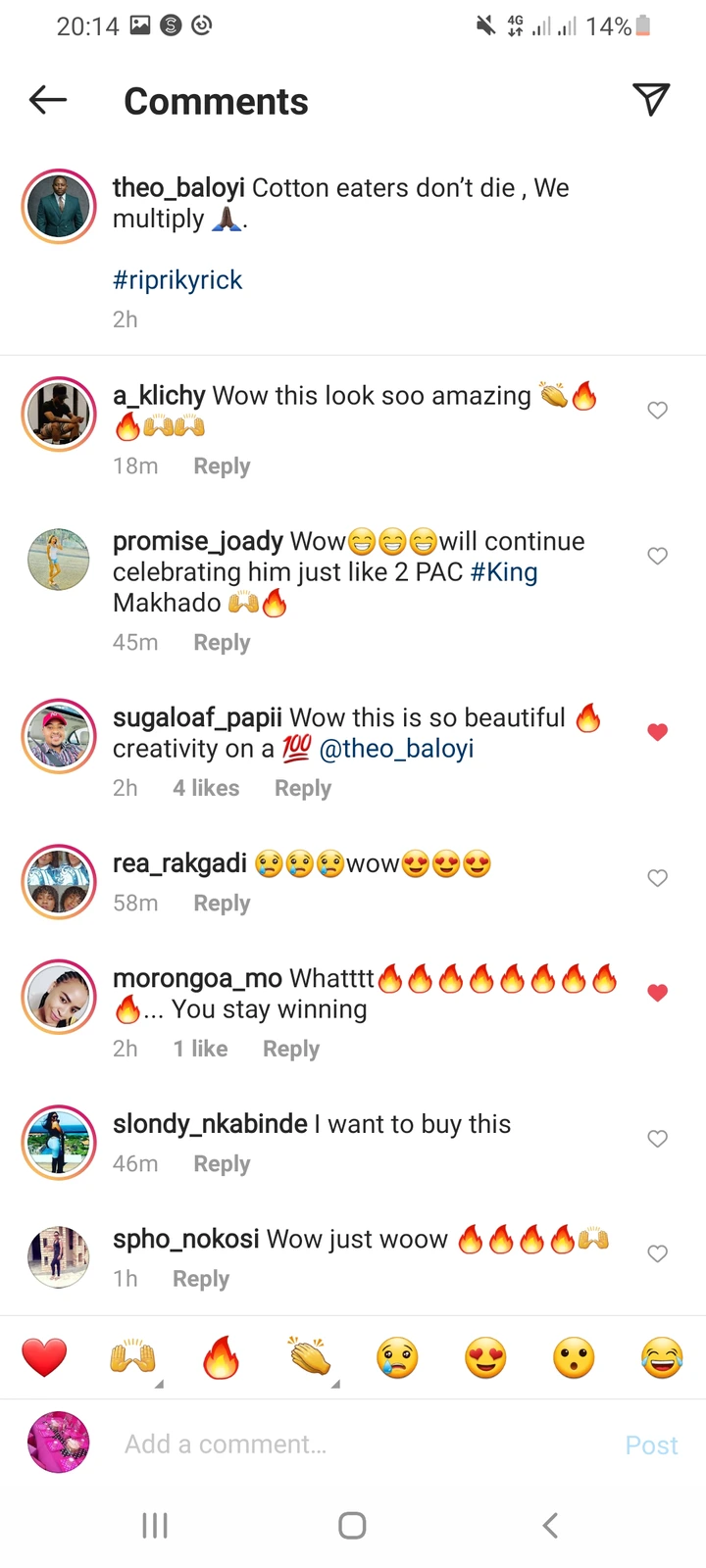 Main Image: Yoco