If you're reading this wondering who Omah Lay is, don't worry, we're going to unpack all you need to know about him.
Let's start from the beginning.
Omah Lay, real name Stanley Omah Didia is a recording artist hailing from Nigeria. He is the new kid on the block and the new kid making waves in the Afrobeats streets. Having grown up listening to Afrobeats and American hip hop and rap, he drew inspiration from rap royalty Drake. He later ventured into music production.
After gaining early recognition as a producer behind hits on Port Harcourt stations in 2019, Omah struggled to receive proper compensation and credit for his work. This motivated a shift where he decided to go from music production to the front of the stage.
His independently-released tracks "Do Not Disturb" and "Hello Brother" quickly gained local buzz, scoring heavy radio play. The momentum started building steadily, establishing a hometown fanbase for him.
Omah Lay soon attracted label interest in July 2019, scoring a deal with record company KeyQaad. This provided resources to relocate from Port Harcourt and granted him the opportunity to strategically position himself within Lagos' thriving music landscape.
The risk of getting into music paid off swiftly exposing him to opportunities he previously could not reach.
Fast forward to today, he is one of the most sought after artists in Africa with a following of 4.4 million users on Instagram alone. And when we say he is sought after, we mean it was a big deal when Omah Lay was hosted at The One, a club in Cape Town, for one night only on the 19th of November 2023.
The club took to Instagram to post about the star.
"A Sunday like no other, Omah Lay is in Cape Town for ONE night only. You won't want to miss this ⚡️#SameGameDifferentLevels #TheOne #CapeTown."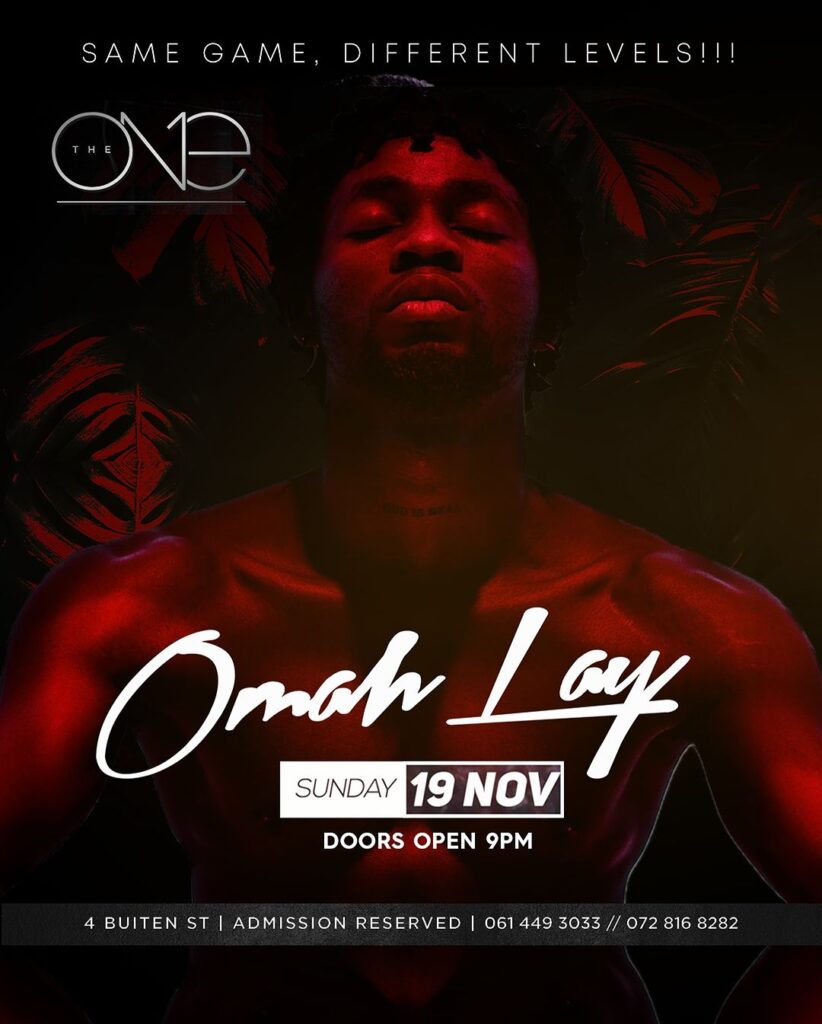 In a video, the star also announced that he would be going to The One, a dance and night club in Cape Town.
"If you want to party with Omah Lay, come through," he said in the video.
Omah Lay's debut album, 'Boy Alone' hit the airwaves in June 2023, and he has since achieved worldwide praise because of his remarkable collaborations with global icons such as Justin Bieber and Ozuna.
Omah Lay recently joined Adekunle Gold for performances at a music festival in Gauteng a few weeks ago.
Who wouldn't want to party with Omah Lay?