AKA's gym efforts questioned after Nelli Tembe's father beats him to a pushup challenge
Cassper is surely glad to be seeing his boxing opponent being beaten on a pushup challenge by an old man!
AKA spent the long weekend with his fiancés family. Nelli Tembe's family welcomed AKA with open arms and they looked like they had a really good time. Easter weekend is all about family, and AKA made the effort to spend time with his new extended family. It is great to see AKA making such an effort and the Tembe's doing so too in return.
Being typical boys, AKA and Nelli's father challenged one another to a push up competition. Although AKA might be younger, Nelli's dad gave him a run for his money and ended up taking the push up champion title.
Nelli posted the competition to her Instagram story, showing off her dad's strength. Shame, AKA really gave it his best shot. If this was AKA's way of winning Nelli's dad over and gaining respect, then we apologise. Shame my guy, a few more hours in the gym every week is clearly needed. Ishu!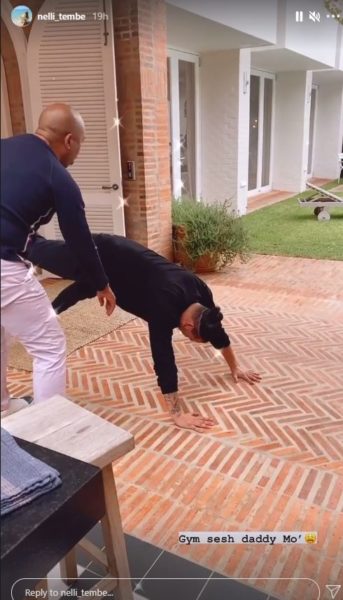 Main Image: African News