Bonang Matheba to launch app to help combat gender-based violence
Bonang Matheba has taken it upon herself to do something to help make the women of Mzansi feel a little safer than they do now. Minister of Police Bheki Cele has indicated an alarming spike in gender-based violence in South Africa. Our women are not safe and something drastic needs to be done.
learnt that Bonang has been working on something incredible for the women of Mzasni which she will be launching in celebration of Women's Month. Seeing the endless acts of gender based violence and femicide, Bonang knew she needed to do something to help. So, Queen B created an app. Bonang will be launching her very own app called B-safe. The app will allow women to request emergency assistance that actually assists. The app is not live yet but B has promised to give more details soon.
Speaking to City Press, Bonang explained that she had this app made in hopes of giving victims the confidence and support to come forward about their situations that they might have not had before. "I know so many women who have been affected by this in some way, shape or form. I have chosen not to simply respond vocally on social media, but rather to actively do something on the ground that can make a meaningful difference. "I have opted to channel my energy into using technology to stem this wave of violence because mobile phones play such a prominent role in our lives, so the most meaningful option would be to have an app," she told the publication. Bonang understands that it is not always easy for these women to contact someone, so she made it easy with the app. All a woman in trouble needs to do is to give her cell phone a good shake and help will be on its way
"If you are in harm's way, a vigorous shake of your phone or pressing the alert button in the app will activate a response vehicle and notify them of your location."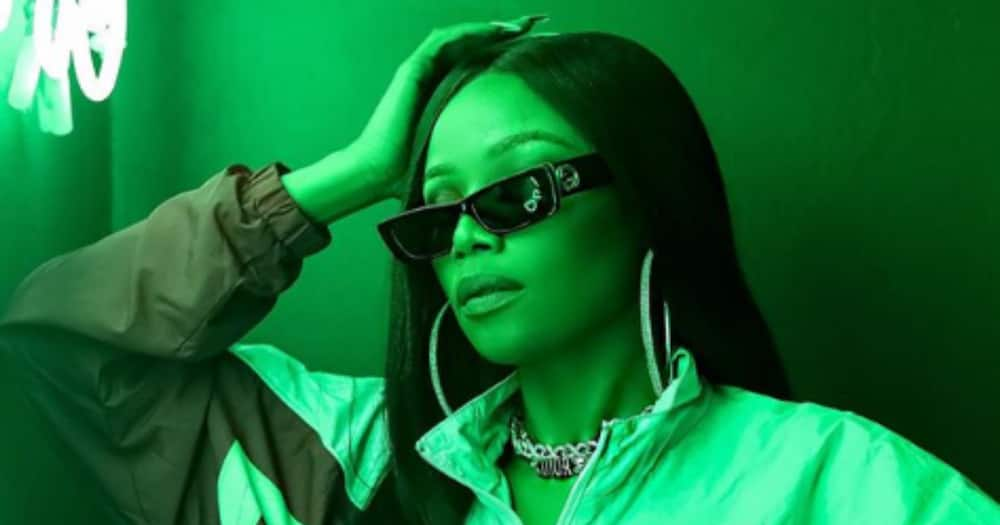 Main Image: YFM