Muvhango actor James Motsamai set to release a new Amapiano song!
Dingaan Siyabonga Khumalo, a Muvhango celebrity and TV personality, will debut his music career with an Amapiano song. Khumalo, who plays James Motsamai in the SABC2 sitcom, has worked with an artist named Bhubesi to create the song Gabadiya. Kgomotso Kgadi, Khumalo's media publicist, says the song will be published shortly. Bhubesi, whose actual name is Sihle Tshabalala, began his career as a rap artist and has collaborated with renowned artists such as Sjava, Emtee, and Slindile Nodangela.
He's also appeared in Isibaya, The Queen, and Netflix films including Last Days in American Crime and Getroud Met Rugby. SowetanLIVE got the opportunity to listen to the music before it was released digitally, and it is upbeat. The song is about a girl who believes she is "it" because she is stunning. Khumalo, on the other hand, encourages her to take a seat, sip some water, and relax. Khumalo, commonly known as DSK, is a multidimensional man who has hosted various shows and is also an entrepreneur. He is a veteran in the entertainment industry and the host of Mamazala, a show on Moja Love.
Dingaan Mokebe KaKhumalo is a South African actor best known for his portrayal of James Motsamai in the SABC 2 drama Muvhango. He is also a well-known broadcaster, singer, and musician. Dingaan has also appeared in advertisements and as a TV host. Let's get to know Dingaan Mokebe Ka-Khumalo a little better. Dingaan Mokebe was born and reared in South Africa's Limpopo province. Later, he relocated to Johannesburg, where he now resides. His stepfather and mother reared Dingaan.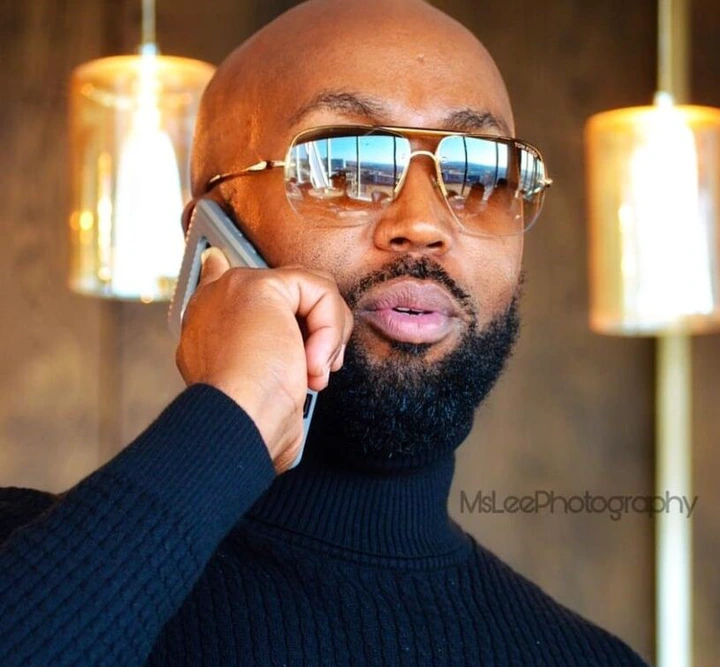 He discovered his father after searching for him in 2016. They made peace with the past and conducted rituals to welcome him into the family. He was overjoyed to discover how well his stepfather, mother, and father get along. During that time, he went by the name Dingaan Mokebe Ka-Khumalo instead of Dingaan Mokebe. Please let us know what you think about Dingaan's new venture in the comment section below, do not forget to like, share and follow.
Main Image: ZAlebs