Check out this cool Skhanda World winter fashion range

Trust local street wear brand Skhanda World to literally have your whole body covered this winter with their fine new seasonal fashion range.
Known for its signature colour palette, Skhanda World releases a total of 5 sophisticated pieces in the collection with 3 tracksuits in black, white, and aqua as well as 2 long sleeve t-shirts in black and white.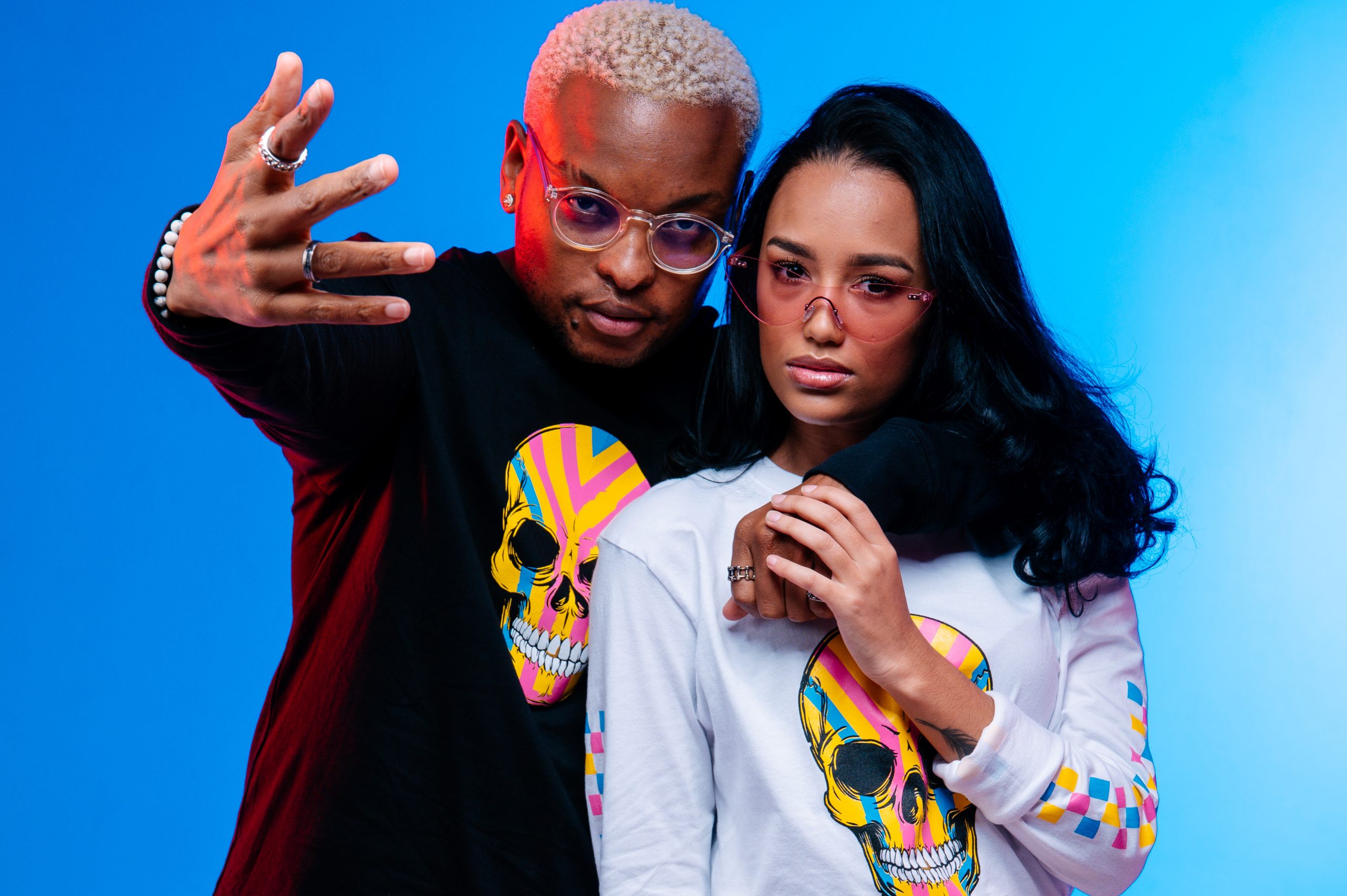 Inspired by popular musician Ntokozo "K.O" Mdluli and his business partner, Tsholofelo Moremedi's international travels, this unique range is influenced by global street wear trends that are yet to infiltrate the South African apparel scene. One of the most notable aspects about the winter collection is the use of minimalistic design that help to bring attention to the statement detail in each piece. The long sleeve t-shirts sport the characteristic SW colour flair in a subtle blocked patch on the side arms while the focus is on a gripping skull placed on the chest. Paying a closer look at this art piece you realise that the lines are an artistic interpretation of the South African flag. Gotta represent!

The tracksuit, which is a necessity in any closet, is a stunning combo that comes singular colours while the "SW" letters dance across the top and bottoms staying true to the label's colour splash style. Additionally, the minimalist design of the tracksuits allow for the top and bottom to be restyled with anything in your wardrobe which is always a win. These kinds of pieces also give you flexible wear by either keeping it clean or layering your outfit without risk of overdressing.

In the competitive world of streetwear, SW is indeed making waves and keeping relevant by not only drawing from global trends but constantly keeping their uniqueness close to home with every release. We are certain that this collection will fly off the shelves as it hits the mark in today's need for agile streetwear that can go from the streets to casual day at the office. So make sure to support proudly South African wear and get the range in selected Studio 88 stores across South Africa today.