Faith Nketsi buys her momma a new house
Faith Nketsi was the talk of the country after she pulled a big girl move and bought a residential property for her mother.
"Queen Twerk" made her mommy super proud because she achieved this at the age of 25. Faith started the process of buying her mom a house last year and now she has finally done it.
"I'm so grateful beyond words. I wanted to buy my mom her own house but she loved this house so much and honestly, I only do this for her, so we decided let's build our dream home," she said. The reality star said that if anyone told her that she would have done this by the age of 25, she would have laughed at them. Faith Nketsi is making big moves and has bought her momma a new house.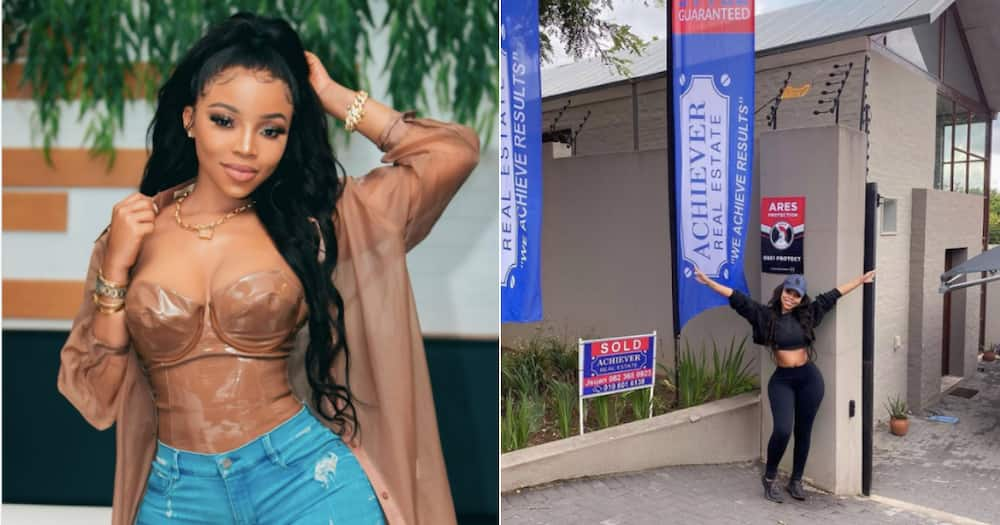 Source: @faith.nketsi Source: Instagram She took the moment to send words of encouragement to black girls that they can do it too: "I'm so proud of myself and so happy you guys. Black girls we can! No amount of jewelry and bags could've put that smile on my mommy's face. Happy Sunday and thank you Lord," said Faith. Faith has done what many people her age wish they could do for their mothers. She has made not only her mom proud but her fans too.
Main Image: Within Nigeria