Somizi on AKA's new car: ''I don't know. I don't follow him, I've actually blocked him.''
We are not sure if this is the perfect moment to pull up the quote ''ignorance is bliss'' or not, but one thing we know is that while everyone was cheering after AKA's brand new car, Somizi couldn't care less, because he didn't know anything about that.
Not that we are surprised, we all know Somizi is not a fan of AKA, not especially since the rapper is dating Bonang Matheba (ex-BFF now enemy). Somizi has made it so clear that he doesn't like AKA, so much that he blocked the rapper on Instagram and does not follow him.
The revelation came after Somizi posted a photo of himself in a BMW i8 in LA, the same car he owns here back home.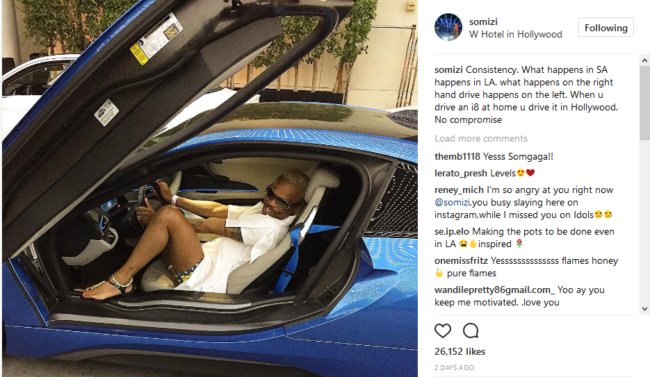 Few minutes earlier AKA had taken to his Instagram showing off his brand new BMW i8.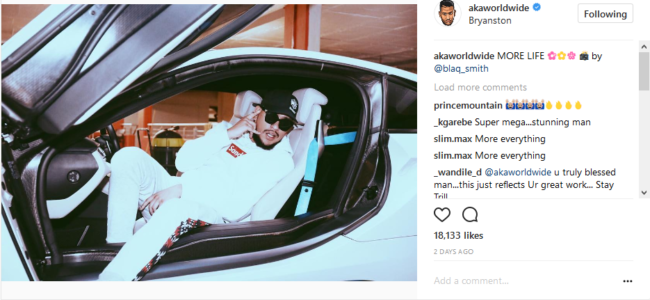 One fan commented on Somizi's photo saying he was throwing shade at AKA who had also just posted a photo of his i8. In response, Somizi shared that he wasn't shading the rapper.
"I didn't know. I don't follow him. I've actually blocked him. So I guess it's a coincidence," Somizi responded.
Picture credit: TimesLive
Entertainment | Celebrity Gossip and News
T.Nkabinde