Hailey and Justin Bieber are officially home owners in exclusive L.A. neighbourhood
Hailey and Justin Bieber are officially home owners and they have just dropped $25 million on their newest love nest in Los Angeles, Calif.
According to Variety, the A-list couple spent $25.8 million on a large estate in the gated neighbourhood of Beverly Park, where Samuel L. Jackson, Denzel Washington and others own real estate. They bought the 11,000 square foot house for a deeply discounted rate considering it was originally listed for $42 million over two years ago.
The mansion comes fully renovated with seven bedrooms and 10 bathrooms, as well as a spacious backyard overlooking the valley.
Hailey and Justin were likely convinced to buy the house after seeing the charming kitchen that opens to the family room. The duo is known to host the occasional gathering or dinner party and this home is the perfect place for them to entertain.
Not to mention, the couple will have all they could ever need with a movie theater, gym and tennis court located on the property.
To see the house and all it's "Yummy" interiors, check out the gallery below!
Views
Upon entering the home, guests are greeted by a foyer that leads to the kitchen and dining room.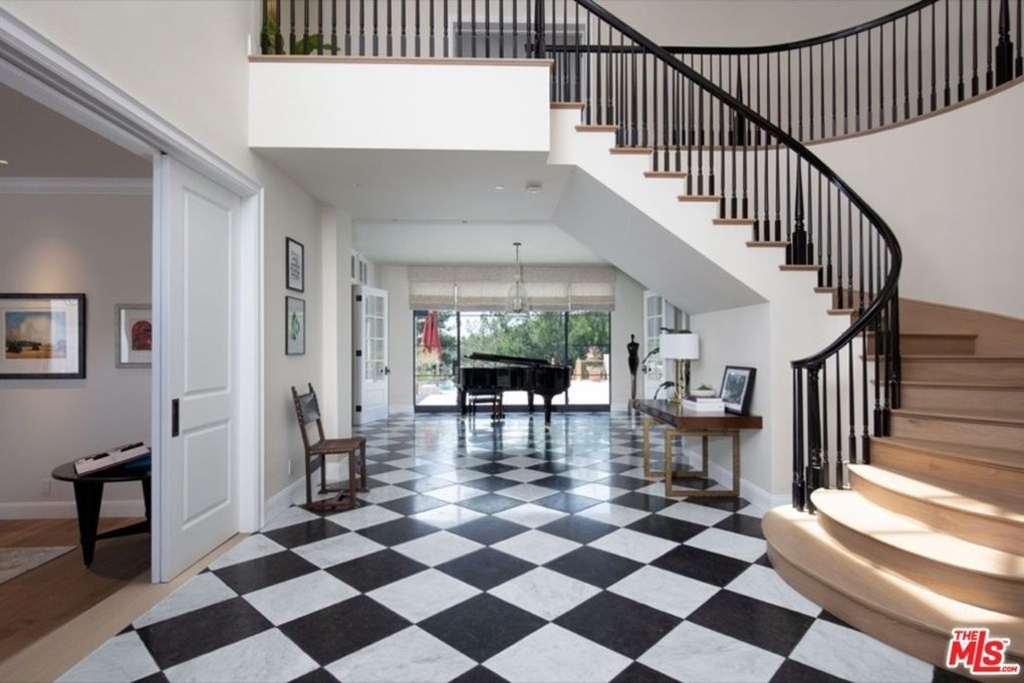 The Great Outdoors
Like most California homes, Justin and Hailey's mansion has ample outdoor living space for the warm summer nights.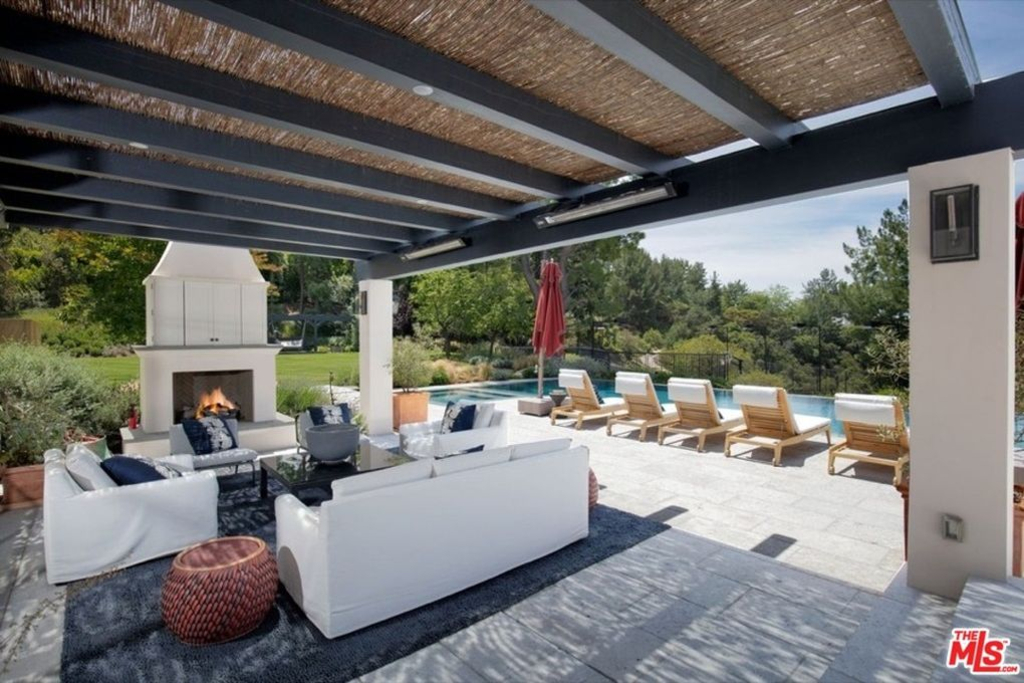 Break a Sweat
The couple can workout in the air conditioned gym or they can venture outside to the spacious backyard and tennis court.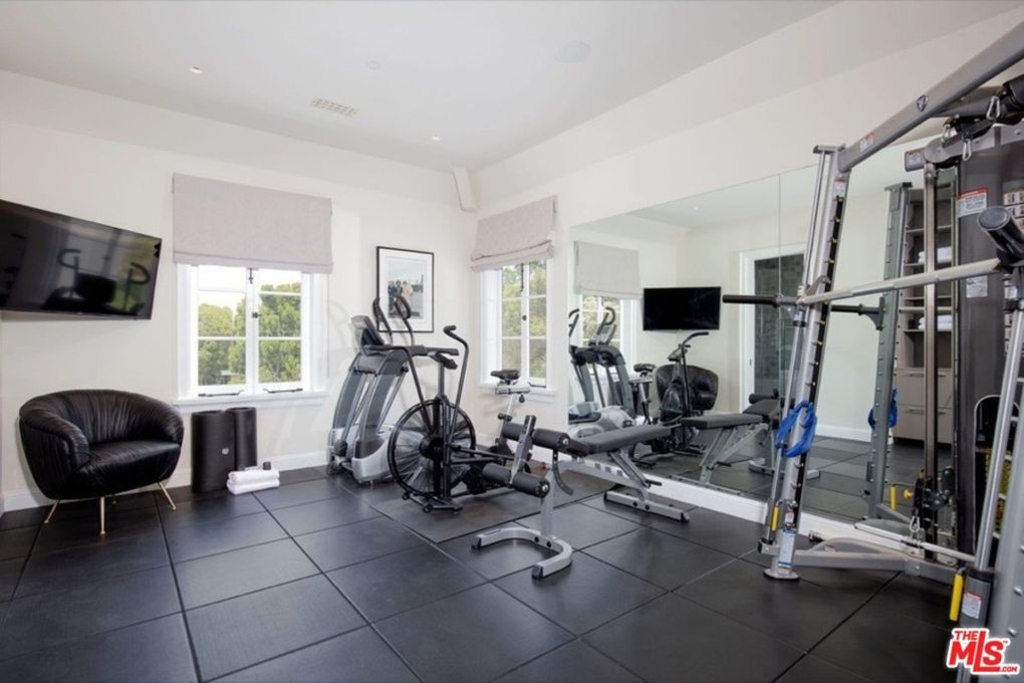 Netflix & Chill
Justin and Hailey will likely spend many a night in this movie theatre, as they're known to enjoy a fair share of movies in their downtime.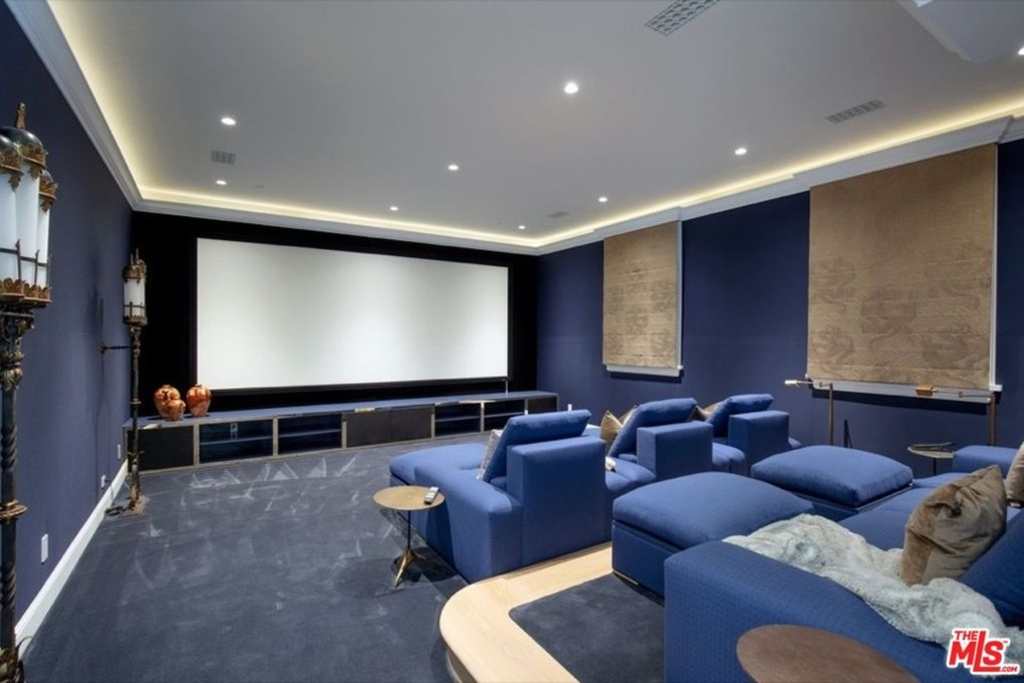 Love Nest
The master suite is better described as a wing of the house, with a separate sitting area, dual closets and bathrooms, as in multiple, with heated floors.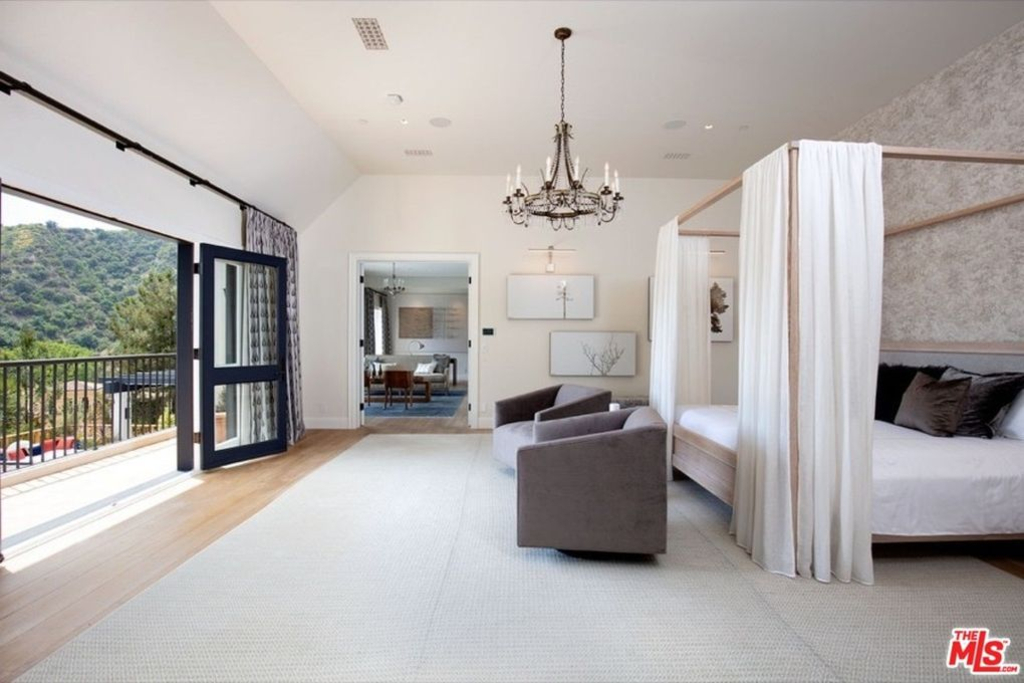 Heart of the Home
This luxurious kitchen comes equipped with top of the line appliances and an island that features a small seating area.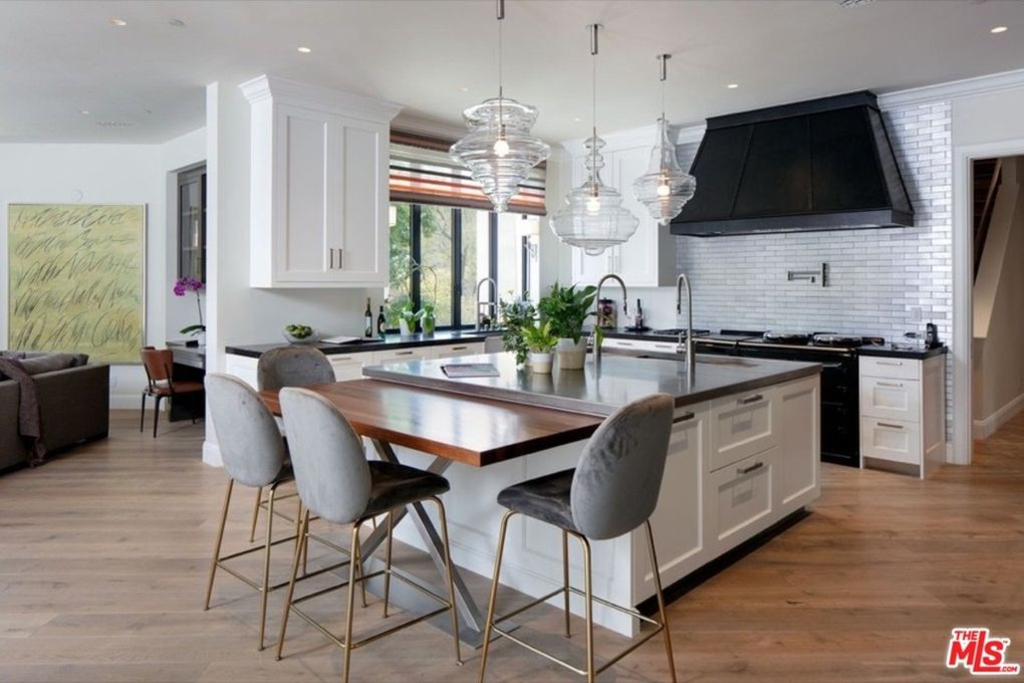 Are we the only ones saying "SBWL" when looking this house?
Main Image: Hollywood Life