5 cool trending hangout spots in Soweto
The South (Soweto to be precise), has been raising the bar high in recent months and dragging the whole of the North to its corners with some of the coolest hangouts around. From shisa nyamas to night clubs, it's all here and waiting for you to come have some fun.
Below are some of the coolest places to hang out in Soweto.
MOJA CAFE:
Moja Cafe is probably the coolest hangout spot in Soweto right now. Serving a fusion of South African cuisines, they've taken traditional, kasi flavour and modernized it with good music and a pinch of celebrity guests every weekend. With a fully stocked bar and a list of upscale, luxurious champagne, the restaurant/car wash is a buzzing hangout in the South.
UBUNTU KRAAL KASI BEER GARDEN:
The home of Soweto Gold, Soweto's very own craft beer. At the huge beer garden you can take a brewery tour before tasting one (or all) of their beers which include a crisp, classic lager and apple, cherry or ginger flavoured beers. Their 'gourmet township grill' menu is short but utterly delicious and the staff are charming.
E' SOCIALINK SHISA NYAMA & CAR WASH:
Going to the car wash takes on an entirely new meaning in Soweto where getting your car cleaned involves socializing and enjoying some roasted meat along the roadside. This 'car wash' is a fresh chill spot combining class and an addictive weekend social vibe.
CHAF POZI AND THE ORLANDO TOWERS:
These two huge unavoidable towers covered in colourful murals are Soweto's pride. Not only are they a significant part of its history, but are now a magnet for thrill seekers looking to go bungee jumping, paintballing, power swinging and rock climbing. If all that shakes up your nausea, there's also the buzzing Chaf-Pozi – a huge shisa nyama-style (barbecued meat) beer garden and grill – to enjoy. It's been around for a while now, but is still one of the busiest party places at the weekend.
LEBO'S OPEN AIR RESTAURANT: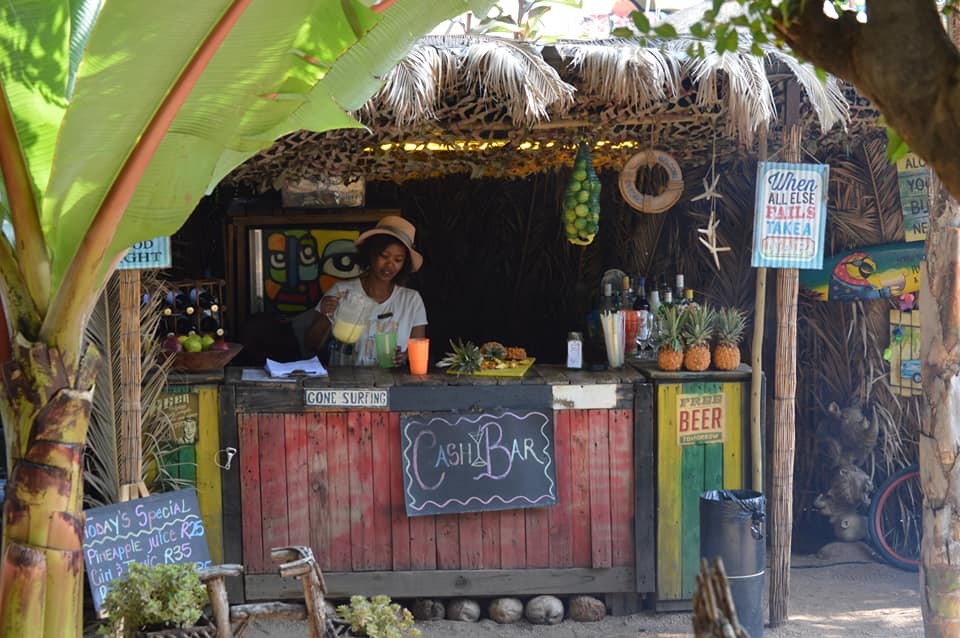 Another man's trash is another woman's treasure/business. Where once there was a dumping ground, township tourism pioneer Lebo of the eponymous backpackers envisioned a park. Today tourists, locals and intrepid foodies find their place under the shade of the palm trees opposite the backpackers. Lunch is a simple affair, usually a gourmet version of the township 'kota' – a quarter loaf of bread hollowed out and filled with delicious homemade curried chicken, beef or vegetables. For spice, just add atchaar.
Image: Youngprophets.co.za
T.Nkabinde