Happy birthday Mufasa: 5 things you didn't know about the rapper
It's that time of the year again where we have to wish one of the greatest to have ever been bred in South Africa – Cassper Nyovest aka Mufasa. We have seen the rapper rise from what he was over the years, to what Mzansi can be proud of forever.
An African giant is aging today and we at EntertainmentSA would like to wish him a happy birthday!
Just like us, many fans are keen to know who the man behind the catchy lyrics and killer dance moves is.
A quick internet search may reveal where he was born, who is dating or even where he went to school, but here are 5 things that will make a die-hard fan feel they know "Nyovery" a wee bit better.
'SEXY CHUBBY' WASN'T ALWAYS CHUBBY
Cassper grew up an awkward looking boy who was skinny and shy. He has since embraced his weight gain, calling himself a "sexy, chubby n***a". However, he isn't chubby anymore – boy grew some serious abs and biceps!
WHAT'S IN THE NAME?
He wasn't always 'Cassper Nyovest'. The young rapper started off as a 'Young Gun' and adopted the 'Cassper Nyovest' name when he started hanging with Motswako guru, Hip Hop Pantsula. Those close to him have said there may be a link to his favourite childhood cartoon, Casper the Friendly Ghost.
'STRAIGHT OUT OF PROMOSA'
In his diss-track to hip-hop rival AKA, Cassper hollers that he is "straight outta Promosa". Always loyal to his home province of the North West, it's no wonder he mentions the small town in Potchefstroom, outside Ikageng township where he lived with his beloved grandmother.
HE'S POLITICALLY HOOKED UP
He may very well be one very few things the ruling party and the Economic Freedom Fighters (EFF) can agree on. Not quite the avid advocate for politics himself, Nyovest still manages to rally all behind him.
ALBUM TITLES
His first album, Tsholofelo, is named after his youngest sibling and the second, Refiloe, after himself. It would not be a far-fetched notion that his next albums may be named after his sister, Thuto, and late brother Khotso.
WHY TSHOLOFELO?
He named the album after his younger sister after she gave him the R50 he needed to take a taxi to Johannesburg where he knew he had a better shot of realising his dreams – he's never looked back.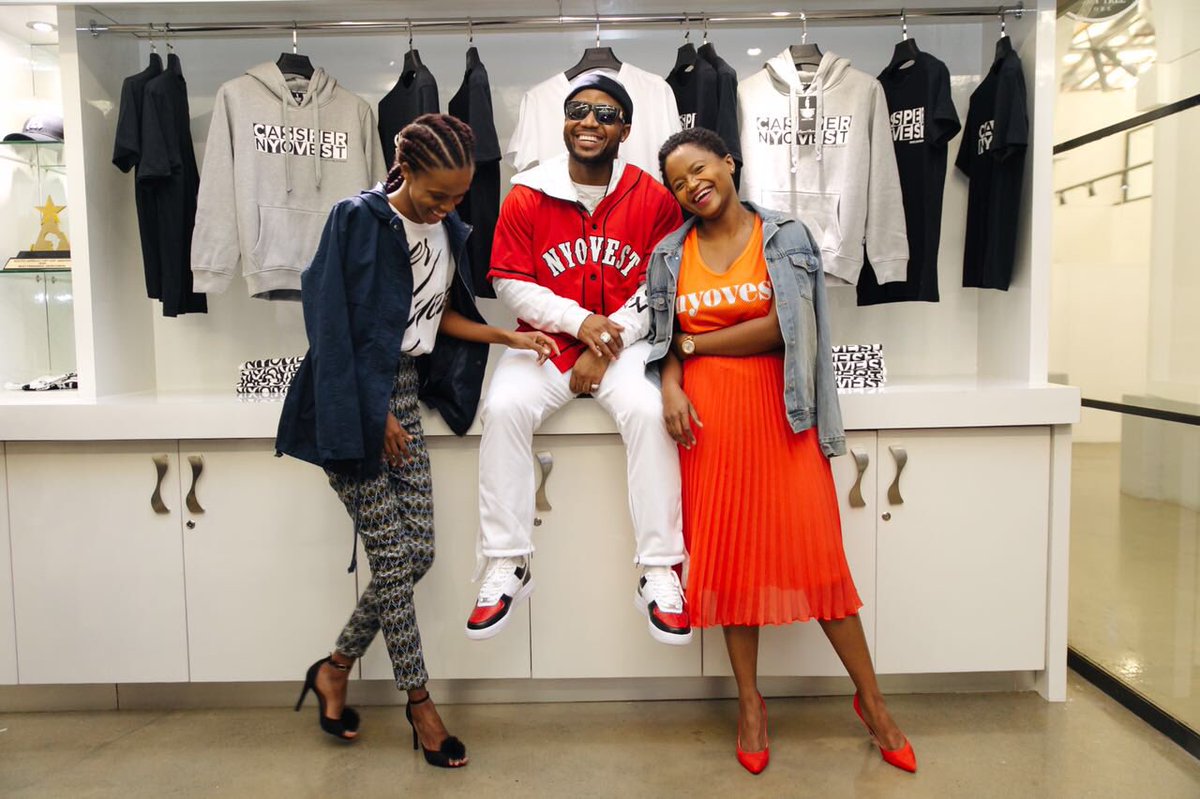 Happy, Happy birthday Cassper Nyovest.. we hope you enjoy yours bro!
Main Image: JustNje