Happy Women's Day: South Africa's powerful female celebrities
Oscar-winning actress Charlize Theron, acclaimed writer Sisonke Msimang and singer-activist Yvonne Chaka Chaka are a few of the most powerful female celebrities in the country, who are leaving a mark in their respective fields. We take a look at some of the most influential names as the nation celebrates Women's Day on August 9.
Related: [SEE] Shimza gifts mom with a brand new vehicle just in time for Women's Day!
Basetsana Kumalo
Kumalo, who is popularly known as Bassie, is a TV personality, businesswoman and philanthropist. She began her career at the age of 16, when she was crowned Miss Soweto and Miss Black South Africa in 1990. She then went on to win Miss South Africa in 1994, becoming the first runner-up at the Miss World pageant that year.
Bonang Matheba
Matheba is an award-winning radio host, TV presenter and style icon. Affectionately called Queen B by her fans, she was the first South African celebrity to launch an online reality show called "B*Dazzled". Her red carpet appearances often make it to the best-dressed lists in the country, in addition to winning her accolades such as the Most Glamorous South African Celebrity by Glamour magazine in 2014 and the Most Stylish Female Celebrity by You Spectacular Awards in 2014.
Redi Tlhabi
Tlhabi is a journalist, author and radio presenter who worked for radio 702 for 12 years until mid-2017. She is currently pursuing a two-year, fully-paid Fellowship in Economics and Business Journalism at Columbia University in New York. In 2013, she was the recipient of the Alan Paton Award for her book, "Endings & Beginnings: A Story of Healing".
Charlize Theron
The actress came to global prominence in the 1990s with films such as "The Devil's Advocate" (1997) and "Mighty Joe Young" (1998). Her performance in "Monster" (2003) won her the Best Actress in a Leading Role at the Academy Awards. A few of her other notable appearances include "North Country" (2005), "Hancock" (2008), "Prometheus" (2012), "Mad Max: Fury Road" (2015) and "Atomic Blonde" (2017). Aside from acting, she has her own charity called the Charlize Theron Africa Outreach Project. Theron was also named a U.N. Messenger of Peace in 2008.
Candice Swanepoel
Swanepoel is a model who gained international fame for her work with lingerie brand Victoria's Secret. Discovered by an agent in Durban at the age of 15, she went on to walk for fashion houses such as Chanel, Michael Kors, Oscar de la Renta, Elie Saab and Christian Dior. She has also appeared in magazines including Vogue, Elle and Harper's Bazaar. One of the world's highest-earning models, she is also associated with the charity Mother2Mother, which works to eliminate HIV/Aids in Africa.
Sisonke Msimang
A writer by profession, Msimang's work focuses on race, gender and democracy. She is the author of "Always Another Country: A Memoir of Exile and Home". She has also written for international publications such as The New York Times, The Washington Post, The Guardian, Newsweek and Al Jazeera.
Caster Semenya
Semenya is a middle-distance runner who is a two-time Olympics gold winner and three-time world champion. Following her win at the 2009 World Championships, she was subjected to gender testing and suspended from competing for almost a year. She was honoured with the South African Sportswoman of the Year Award in 2012 and the Bronze Order of Ikhamanga in 2014.
Terry Pheto
Pheto is an actress who made her debut in the Oscar-winning film "Tsotsi" (2005). She then went on to be part of movies such as "Catch a Fire" (2006), "The Color of Freedom" (2007), "How to Steal 2 Million" (2011) and "A United Kingdom" (2016). She was also seen in the TV shows "The Bold and the Beautiful" (2011-13) and "Madiba" (2017).
Demi-Leigh Nel-Peters
Nel-Peters is a model who was crowned Miss Universe 2017, only the second South African to have won the honour after Margaret Gardiner in 1978. She has a bachelor's degree in Business Management from North-West University. She also helped develop a programme to train women in self-defence.
Yvonne Chaka Chaka
Chaka is a singer-songwriter, entrepreneur, teacher and humanitarian. Popular as the 'Princess of Africa', a few of her hit singles include "I'm Burning Up", "I Cry for Freedom" and "Umqombothi". In 1981, she became the first black child to appear on South African television. Aside from her musical career, she is involved with a number of charities and NGOs and even went on to establish her own charity called the Princess of Africa Foundation.
Khanyi Dhlomo
The TV host and media mogul founded the 100 percent black-owned company, Ndalo Media, in 2007. It publishes some of the most popular and award-winning magazines in the country, including DestinyConnect, Destiny Magazine and Destiny Man. She then ventured into Ndalo Luxury Ventures and founded the high-end luxury store chain, Luminance. The entrepreneur was a part of the 2011 Forbes list of 20 Young Power Women in Africa and the Choiseul 100 Africa Index of young African leaders in 2015.
Connie Ferguson
South African actress, film-maker, producer and business woman. She is popularly known for her Karabo Moroka main role on South Africa's most popular Soap Opera, Generations. She starred on the show from its start in 1994 until she exited in 2010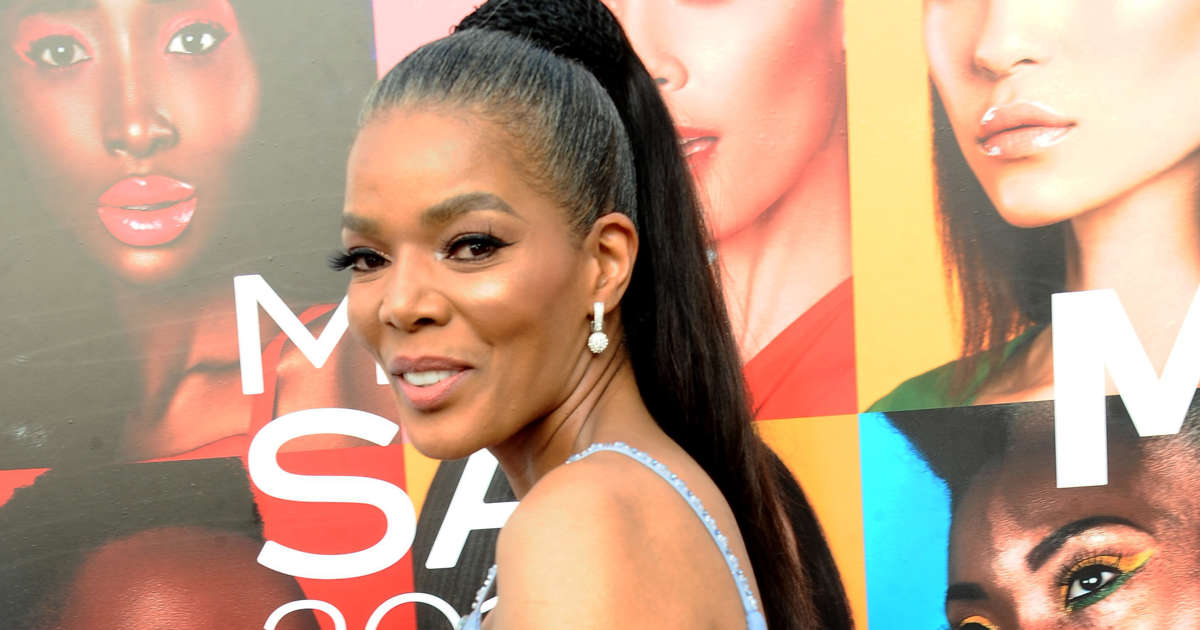 Main Image: IOL