How to have a Beyoncé and Jay-Z's relationship with a broke partner
Try not not to laugh out loud when reading this article because it is CRAZY! For the mere fact that you clicked on it shows that you are desperately trying to make your relationship work.. or maybe you are just inquisitive.. but let's be honest, why would you think that there's a solution to making a relationship with a broke partner work?
Beyoncé and Jay-Z are one of Hollywood's hottest couples. They each have their own impressive empires but together they are an unstoppable force worth over $1 billion!
Now imagine you trying to make it work like them with a bank balance not looking so good? Honey, heartbreaks are more painful when you are broke! Now we all know Bey and Jigga's relationship hasn't always been roses and candlelit dinners, they've had their fair share of drama as well.. from cheating scandals to Jay-Z getting his ass whopped by Solange in an elevator.
But it was easier for Bey to heal and move on from that because the bank balance is healthy.. nothing a new bag of LV and Philipp Plein crystal-embellished knee-high boots cannot fix right?
So, how do you make it work with a bank balance that barely copes after a few debit orders? You don't honey, just drink Panado and go to sleep.. LOL
On a serious note though, would you be able to survive scandals Bey has faced like the ones below?
RiRi Rumors spread in 2005
When Rihanna first popped up on the music scene she was just 17 years old. She was a star waiting to be found, and publicist Jonathan Hay knew just the right story to publish to generate buzz around her debut single.
Hay pushed news of an affair between the potential star and old school hip hop artist. Of course, it caught like wildfire and generated enough news to help boost sales of Pon De Replay. While it was all just rumors, there's no way the tabloids didn't put some stress on Bey. According to an unofficial biography, the couple did happen to split around this time, just for completely different reasons.
B-Day raises red flags in 2006
Whoever said 'money cannot buy happiness", clearly doesn't know the right shops honey!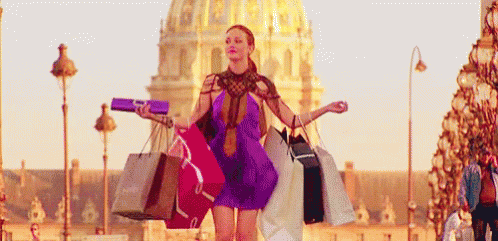 Main Image: Fact Magazine