Kylie Jenner reveals the meaning behind her and Travis Scott's matching butterfly tattoos
In the latest YouTube video by Kylie Jenner, she looks back on her favourite Halloween costumes, while also sharing the special symbol that connects her and ex-boyfriend Travis Scott.
In the video, Kylie reflected on the time she and Stormi dressed up like butterflies for the spooky holiday. As it turns out, it wasn't just a creative costume choice.  She revealed that butterflies as "a symbol" of her relationship with Travis Scott so they will always be special to her.
The fashion mogul explained in the video:  "When Travis and I first got together we got matching little butterfly tattoos, so a butterfly is just a symbol of our relationship and Stormi, so it was really special to do the butterfly costume."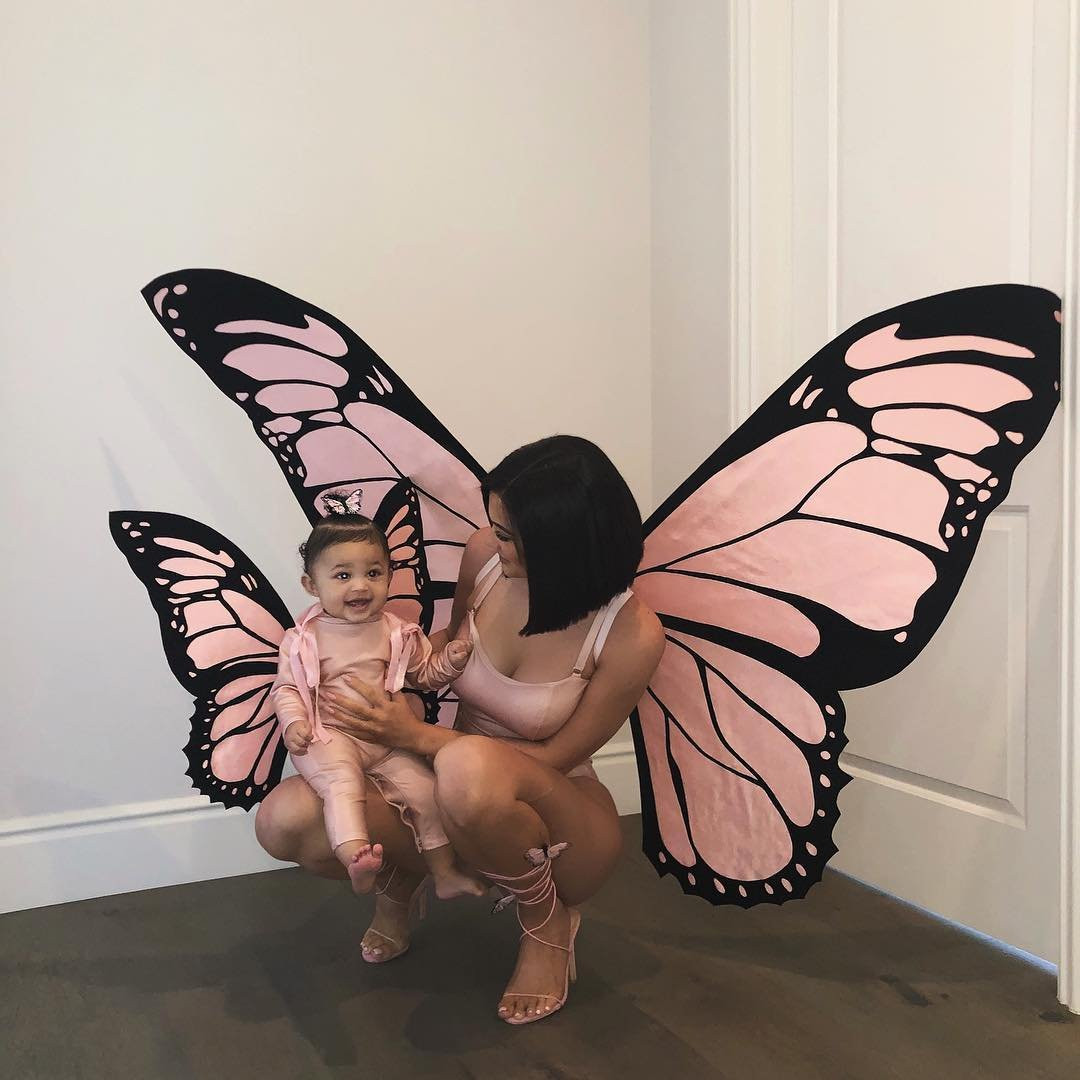 For Halloween in 2019, Kylie, Travis and Stormi decided to dress up as superheroes since they are a "super" family.
The "Keeping up with the Kardashians" start who is no longer in a relationship with the 29-year-old rapper, said: "We all picked our favourite colours and we were superheroes because Trav always says we are a super family and Stormi is a super child."
Kylie puts a lot of effort in dressing up and having the best Halloween costumes, and she always looks stunning in all of them.
Main Image: Kardashian Familie