Robbie Malinga's manager slams sickness rumours!
A picture of local musician Robbie Malinga seated at the Metro FM listening session in Joburg two weeks ago has been keeping social media awake and talking. Due to Robbie's shocking weight loss, many have started insinuating that the artist is sick and in need of urgent medical attention.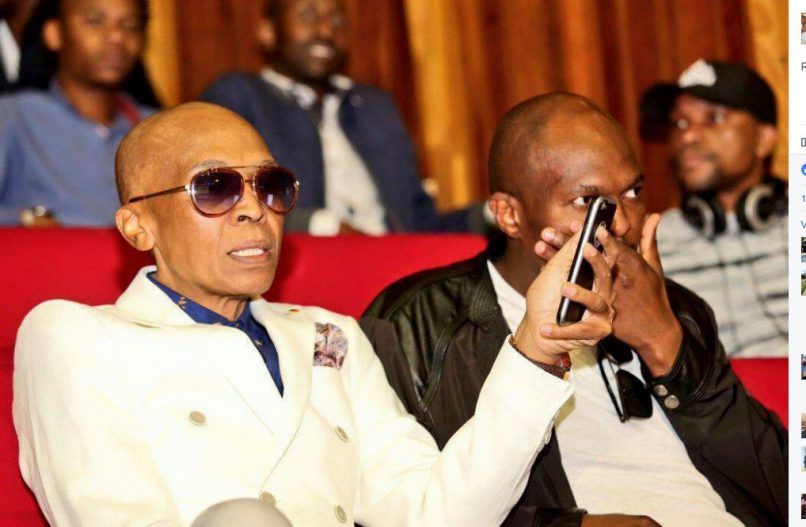 However, Robbie's manager has come out strongly against those rumours, saying Robbie is not sick but has a new project in the pipeline for his beloved fans.
"I can confirm that Robbie is not sick, but is working hard on an album. It will be called Koisan Maxy, and will have 10 tracks. People can still expect a lot from him," he told Daily Sun.
However, many fans are not buying the story and areeven flooding Robbie's comment sections with speedy recovery messages. These were some of the comments on social media:
"Sad but not surprised, always suspected the dude is not ok … but wish him a speedy recovery."
"We wish him a speedy recovery….. siya muthanda njalo."
"Yhuuu guys I'm hurt, but saw him on MMA16…..he wasn't good."
"I pray that the all mighty Lord have his angels charge over your life bra Robbie,you shall be healed,the Mercy of God and his grace shall cover your life in Jesus name I declare favour, Amen."
Earlier this year, Malinga was admitted to a private hospital in Johannesburg last week. The artist raised a few eyebrows after his performance at the South African Music Awards (Samas), with most commenting on his weight loss.
Universal Music spokesperson Dharam Sewraj told Sunday Sun Malinga had been diagnosed with anaemia, a deficiency of iron in his blood. Sewraj further told the publication Malinga was "recovering very well".
"His fans should not panic, but should pray for his speedy recovery. You must remember that Robbie is always on the road. And as a label, we're going to encourage him to rest from now on.
"He has just completed working on his album, and we believe it's time for him to take some time off to rest," Sewraj was quoted as saying by the publication.
Picture credit: The Citizen
Entertainment | Celebrity Gossip and News
T.Nkabinde