Local brands winning: Today we celebrate 10 years of Portia M skincare in the business
Today is a very special day for local skincare company Portia M as it celebrates 10 years of being on local retail shelves!
It was in 2012 that her mother-in-law told Portia about the healing and regenerative properties of Marula oil now, four years later, Portia Mngomezulu is the owner of a fully-fledged skin care manufacturing company. In 2011 the founder and owner of Portia M, Portia Mngomezulu, registered her business with only one product to offer. What first began as casual sales to close friends and family and Facebook friends who, like herself, had struggled with stretch marks soon snowballed into a product with great demand. Marula oil is the secret ingredient to what now can be described as a credible and reckonable skin care range.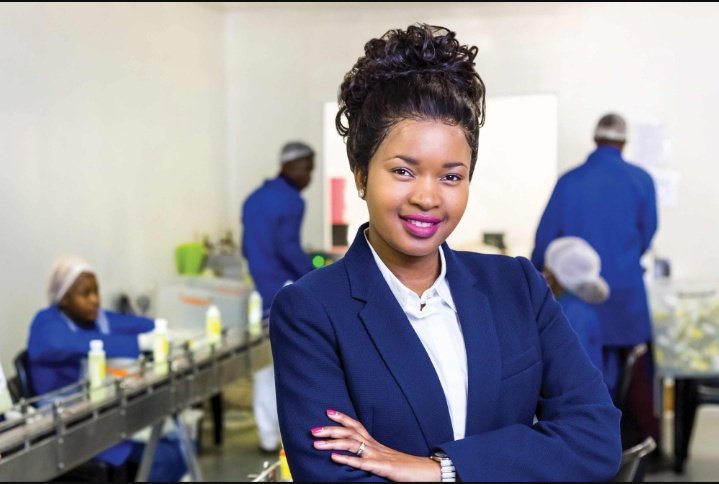 Portia's dream is to establish herself as a worthy contender in the global arena of skin and beauty care. Speaking on products that have largely dominated skin and beauty care, she says that what is most unique about Portia M is that it reflects the uniqueness of African skin and was formulated with African  complexions and skin tones in mind.
It has, however, not always been easy for Portia as none of what she has achieved was handed over to her, she says. For the first three years of manufacturing Portia M skin care products, Portia made use of her kitchen later turning her garage into both a factory and an office, all the while making use of her kitchen utensils and gadgets such as her two plate stove, pots and cake mixer to manufacture the products.
She credits many organizations and institutions with the success of her product, Massmart which gave her a bursary to study at GIBS, SEDA for offering her a business development consultant and SABS and Proudly South African for giving the products the necessary accreditation and The Innovation Hub's BioPark Incubation Programme, which she says gave her the manufacturing equipment, infrastructure and business development support needed to expand her business. Furthermore, Ms Mngomezulu has recently also been selected as a SEDA National Gazelle Top 40 member.
Concerning brand development Portia says that it is because of her social media strategy that her product and brand are so well recognised and endorsed. There are 30 million people on Facebook every day, 11 million Instagram users and 14 twitter handles, and from this market Portia was able to gather incomparable support, all the while building her brand and inviting her customers to share the journey. From her social media engagements she has been able to build customer relations and affords her clientele the opportunity to engage her on the product and to share their own unique experiences. "People love to feel important" she says, "and our social media accounts afforded them that platform". Portia has not used traditional forms of media and advertising, nor has she relied on a famous face to endorse her brand because she says that the people that use Portia M products are the face of Portia M.
Portia M products make use of Marula tree oil, rich in omega 3 6 and 9 fatty acids and other skin benefiting natural acids which heal and hydrate the skin. The products are formulated for: Uneven skin tone, Dehydrated skin, Stretch marks and are available at Makro nationwide, Pick n' Pay and Checkers stores.
Main Image: Portiamss.com