Local TV shows that helped shape and set apart the South African culture
This is a list of TV shows that were made and or shown in South Africa since post-apartheid that helped set apart the South African culture.
YO TV: A presenter-driven interactive, dynamic, racially diverse SA kids, fun and wacky social media blom-pozzie that entertains and informs Mzansi's youth while fostering the idea that even as kids, we are all equal.
2. Emzini Wezinsizwa:
A group of men befriend one another while living in a male hostel. This hilarious series filled our homes with laughter while challenging patriarchal & tribalist discourses, a group of men befriend one another while living in a men's hostel.
3. Jam Alley:
A show where urban youth was given a platform where they could express their talents, creativity & freedom. Identity & talent discovery was the focus & 'cool' was defined by hosts who not only had access to the Stars (aspirational element) but they spoke "just like us".
4. Soul City:
HIV, AIDS, Diabetes & TB were central health issues amongst black people, Soul City was a real-life television drama which focuses on health and development issues which mirror those of the South African population.
5. Soul Buddyz:
Soul Buddyz was a ground breaking children's edutainment drama dealing with real life issues that children face and it was also a great platform to communicate issues around sexual abuse, education, bullying & HIV in children. The TV show was a co-production between SCI and SABC education.
6. Madam & Eve: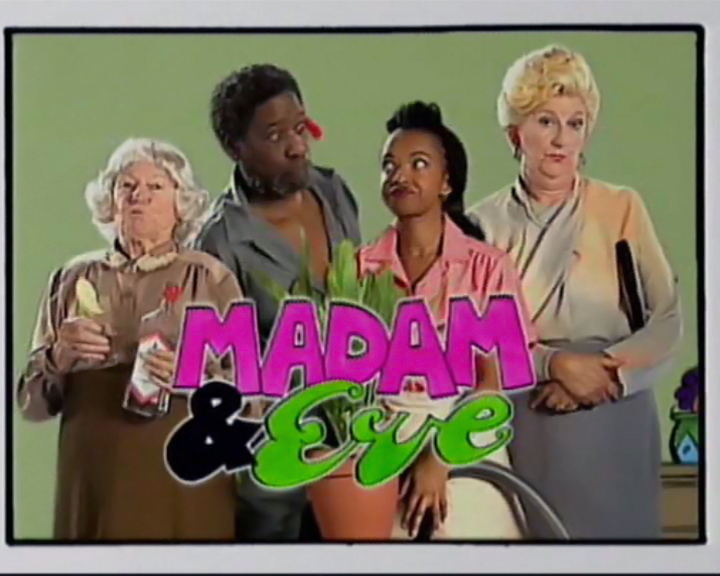 A comedy of hope and reconciliation. The sitcom used to examine the fears, prejudices and foibles of white and black South Africans alike. As the famous sit-com "All in the family" did in the 1970's in America, the Madam & Eve sit-com aimed to show South Africans the absurdities of separateness, while keeping audiences laughing.
7. Generations:
South African soap opera set against the backdrop of the advertising industry, this drama celebrated the hopes and dreams of South Africans who aspired to a better future. The has been revamped and it is now called Generations: The Legacy
8. Top Billing:
South African lifestyle show focused on beauty, fashion, food, home decor, travel and weddings. Different local and international celebrities were interviewed each week and a designer home was featured as part of the show. This platform was showcasing wealth in South Africa.