Lockdown Recipes| A Few Appetite Teasers With These Celebrity Dishes
Quarantine and appetite seem to be best of buddies lately. With everyone playing their part in keeping a social distance, it is no secret that we've all made friends with food and cooking.
For those of us whose hearts and minds are often ruled by our stomachs, a truly fantastic meal can turn even the dullest lockdown days into delightful ones.
Behind the surge in food-related entertainment are a smattering of celebrity chefs that bring personality, culinary know-how and a dash of intrigue to the dinner table. Let's check out some of our local and international celebrity chefs and steal a few recipes to spice up our lockdown recipes.
SBAHLE MPISANE'S ROASTED LEG OF LAMB
LORNA MASEKO'S VEGETABLE AND CHIC PEA CASSEROLE
J'SOMETHING'S PAP WORS AND GRAVY
Chrissy Teigen
Teigen's Instagram feed is practically a masterclass in cooking and here she's tempting us with some expertly-seasoned ribs. (She's even coming out with her own cookbook. No one who follows her is surprised.)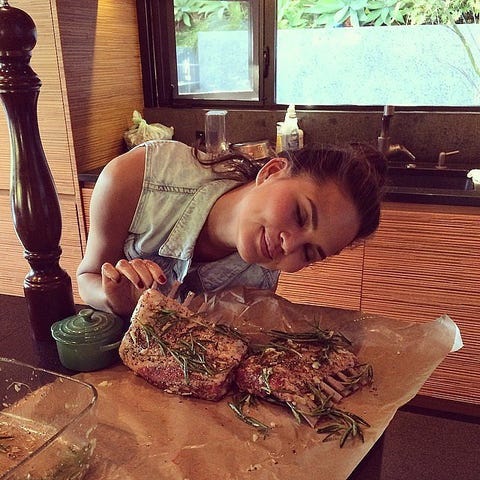 OPRAH'S SWEET POTATOES WITH FRESHLY PICKED ROSEMARY, ANYONE?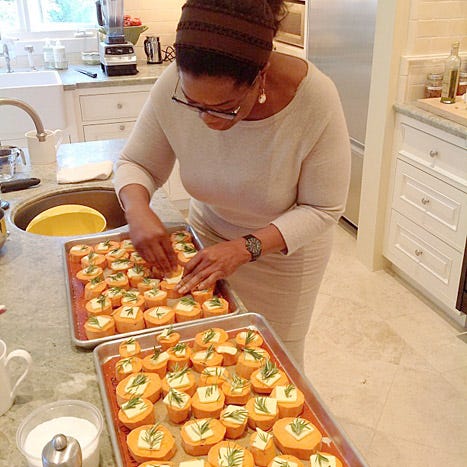 TERRY PHETO'S BACON EGGSHELLS
T.Nkabinde