Make your colleagues feel underdressed with these chic outfit ideas for your year-end party
Big work event coming up? Want to make Thobile and Bridget feel like they are not dressed for the occasion? Stick around Mogurl, we have the best chic outfit ideas for you to consider for that year-end party.
Whether your office is celebrating their end-of-the-year Christmas bash or a simple six-month June itch, dressing for a work party can be complicated.
Here at EntertainmentSA, we appreciate a good office party. As unofficial experts at after-work drinks, we've compiled these chic outfit ideas for your work party. So add a swipe of rouge and pull those heels out from under your desk, because these office party outfits are ready for their closeup.
No.1 Leather Pants & Knitted Sweater
Ideal for the fall/winter seasons, this combo is perfectly suited to keep you confident, cozy, and more importantly, warm! Underdressing or ill-advised weather outfits are never a good look, especially when you're trying to impress your boss at a client's Christmas party. A nice sweater and leather pants perfectly combine your bold attitude and business prowess.
No.2 V-Neck Sequin dress baby!!
Who says you need an entirely new outfit to wow a crowd? Sometimes, all it takes is moderately outrageous outerwear. As proud "more is more" advocates, we're looking for something that your colleagues will gossip about in the bathrooms.. Because, why not? Life's too short not to wear sequins.
No.3 A Patterned Skirt
Back with the bold separates, a patterned pencil or midi skirt is an easy staple to dress up. Pair a leopard print midi or a cobalt blue knitted top with a floral bottom for an easy presentation-to-party vibe.
No.4 Velvet Jumpsuit
Ever worn a velvet jumpsuit? It's a blessing. Truly.. Pair with a simple heel and lux accessories to channel your inner holiday heroine.
No.5 Matching Separates
The best thing about our fifth outfit? You probably already own many of the pieces. While you can always play it safe and pair a black blazer with a matching pair of trousers, we love mixing up our separates with different colours and prints. Complete the look with a beautiful silk blouse and bangles.
Accessories to Finish the Look

The J.Crew® Gavotte Necklace is the perfect finishing touch. This piece features crystal embellishments in a floral motif, and is completed with an adjustable grosgrain ribbon tie.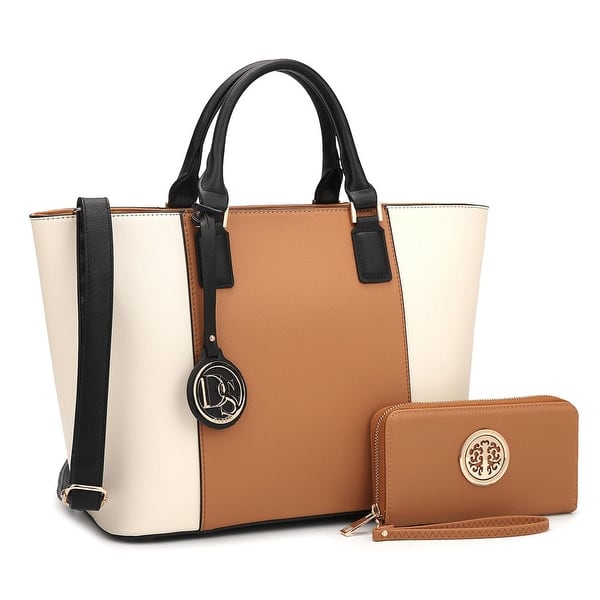 Main Image: Glam Cam