Muvhango going on production break due to COVID-19
Muvhango becomes the third local TV production to shut down due to the COVID-19 pandemic. It's been reported that the soapie it expected to temporarily shut production after a partner of one of its actors tested positive for Covid19.
According to entertainment commentator, Phil Mphela, he got a tip-off that the show will shut down production soon as a precautionary measure.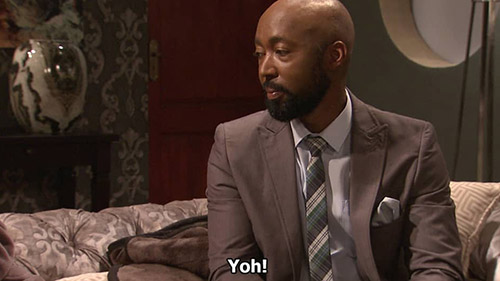 "WORD IS: Muvhango to halt production due to Covid19. Just got a tip off that the SABC2 soapie is expected to shut down production as one its actors' partner has tested positive for Covid19. As a precautionary measure the production will likely shutdown soon.#PhilReports"- Mphela wrote on his Twitter page. He then Tweeted an update to the story confirming that Muvhango is really going on a production break.
M-Net's The River produced by Tshedza Pictures for 1Magic (DStv 103) and Skeem Saam produced for SABC1 also had to shut down due to Covid-19 exposure very recently.
Now the SABC's Venda-drama series Muvhango on SABC2 produced by Word of Mouth shut down production on Wednesday until further notice.
According to channel 24, Herbert Hadebe, Muvhango's series producer said that similar to The River and Skeem Saam, both produced in Johannesburg, production was halted to reduce the risk of exposure to Covid-19 on set.
"We are prioritising the safety of all staff members. We will be constantly monitoring the evolving situation and adapting our efforts and responses. We will continue working together with the SABC as we comply to Covid-19 measures and regulations," says Herbert Hadebe.
The Muvhango cast and crew have been asked to self-isolate until further notice and a deep-clean with the help of the SABC is going to take place at the studio.
Muvhango will continue uninterrupted on SABC2 with enough pre-recorded episodes for the time being.