Pride Month 2021: Here are the top queer South African celebrities and entertainers
They don't call South Africa the Rainbow Nation for nothing. Not only is Mzansi the only country on the African continent to have legalized gay marriage, but the decision to pass the Civil Union Act in 2006 made it just the fifth in the world to have enacted marriage equality.
South Africa is generally considered to be one of the most, if not the most, tolerant country in Africa towards LGBTQI+ people, and a growing number of high-profile local celebrities that are out of the closet enjoy great success in their chosen occupations.
Here are some of the top – past and present – queer South African celebrities and entertainers. Do you agree with our list?
11. Thulasizwe "Lasizwe" Dambuza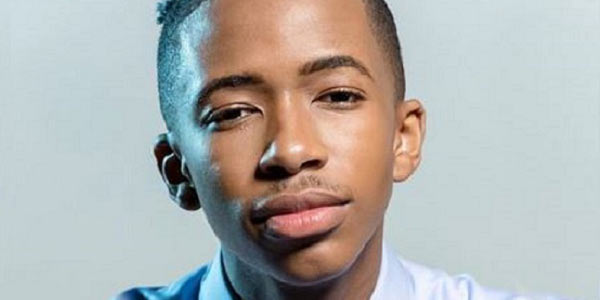 Social media sensation Lasizwe, part of a new online generation of entertainers, has described coming out as the hardest thing he has ever done. He cites Somizi as a driving force in creating acceptance for celebrities who are gay, telling TshisaLIVE, "People are really more accepting now because of Somizi, who is making it a normal thing." Lasizwe has around 1 million combined followers and fans.
10. Bujy Bikwa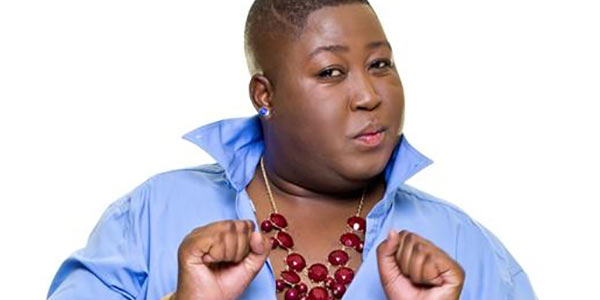 Born Sthembinkosi Junior Bikwa in Zimbabwe, Bikwa moved to South Africa with his mother in 1992, and first came to our attention as the co-host of Drive Time on YFM, and later as a contestant on SABC 1's reality competition Dance Your Butt Off. Bikwa, who currently presents the Metro FM top 40, has appeared in soaps, hosted TV shows and emceed Pride events. His charismatic personality has made him one of South Africa's favourite media personalities.
9. Sade Giliberti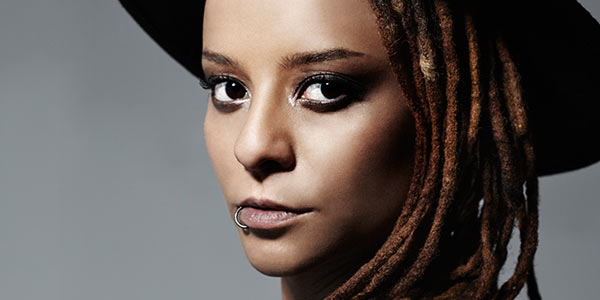 The former YoTV presenter and actress took to Instagram in 2017 to share her take on dealing with being outed by the media. In the post, Giliberti explained that her father was particularly nervous that the news would hurt her career. "There was a possibility that this could have 'ruined my career'. My father feared the same thing, more so he feared for my safety. Correctional rape had started to rear its ugly face. It didn't ruin my career and I was in fact one of the lucky ones to have remained safe! Everyday I'm thankful for this," she said. Giliberti currently lives and works, out and proud, in London.
8. Toya Delazy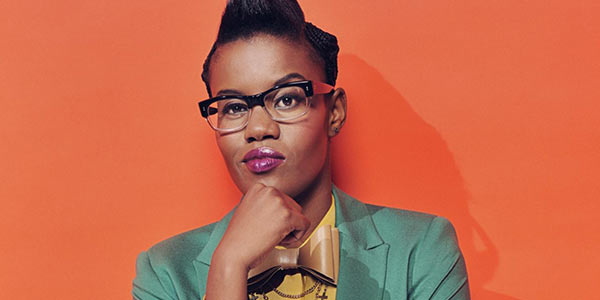 The openly lesbian musician and granddaughter of politician Mangosuthu Buthelezi had tongues wagging when she arrived at the IFP leader's 90th birthday party dressed in a traditional Zulu attire. After being criticised for wearing an outfit reserved for men, Delazy slammed back at haters, posting on Twitter, "If there is any man in this kingdom or beyond that has a problem with me shifting the status quo – let's meet barehanded. THIS IS THE OFFICIAL OUTFIT for Zulu girls with different genders. Thank you to my family for accepting me and embracing me yesterday x". Toya has performed at Pride events around the world and is pursuing international career success in Europe.
7. PJ Powers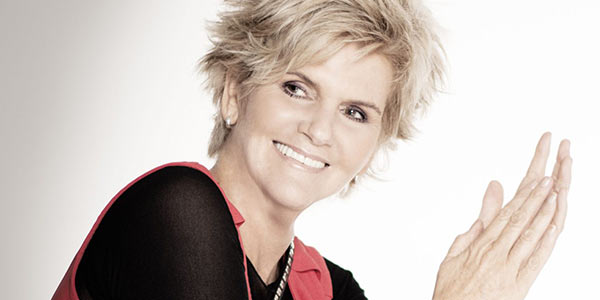 The former Hotline member, who really started making waves when she embarked on a solo music career in the 80s, was rumoured to be gay for years. With hits like Feel So Strong, You're So Good To Me and Jabulani, she has performed for kings, queens (the royal kind) and global television audiences. She finally spoke about life as a queer woman and her struggle with alcohol in the revealing one woman show Firefly and biography Here I Am. She told MambaOnline in 2014: "I think gay people know I'm gay and to be perfectly honest I've never has an issue with being gay with myself and I've never had other people treat me differently."
6. Thandiswa Mazwai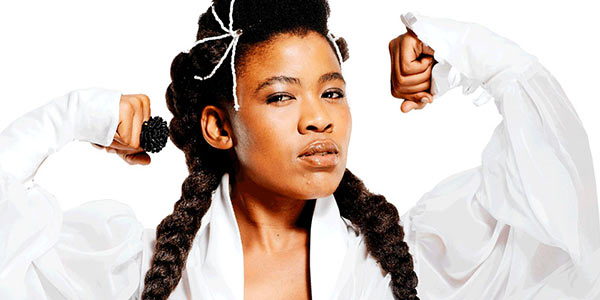 Mazwai is an award-winning musician and a former member of the groundbreaking kwaito outfit, Bongo Maffin. The Guardian has called her "South Africa's finest female contemporary singer". Mazwai added her voice against the homophobic backlash against Inxeba (The Wound) when it came out in 2017, saying, "Fact: Gay Africans have stories to tell. These stories are as valid as yours or any person alive. Gay Africans don't have to be invisible4U".
5. Pieter-Dirk Uys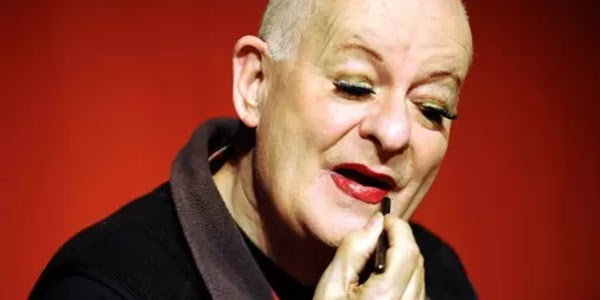 Pieter-Dirk Uys is perhaps more famed as his alter ego, Tannie Evita Bezuidenhout – the "most famous white woman in South Africa" – since the early 80s. The internationally renowned playwright, satirist, performer, author, HIV/AIDS activist and commentator is known for highlighting the political absurdities of the day – especially during the apartheid era. While he's been notoriously private about his personal life, in his 2003 memoir Elections & Erections, Uys spoke openly about his sexuality and early sexual experiences.
4. Lebo Mathosa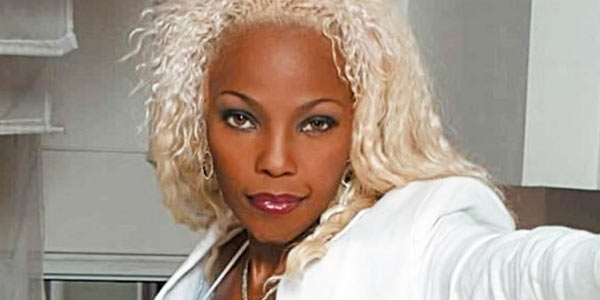 The late South African SAMA-winning singer Lebo Mathosa first made a splash in the band Boom Shaka at the age of 17, and became one of the few female kwaito stars in a field dominated by men. She never formally came out as queer (and often denied it) but it was well known in the community and the music world that she was romantically involved with women. She tragically died in a car crash, at the age 29, in Johannesburg.
3. Somizi Mhlongo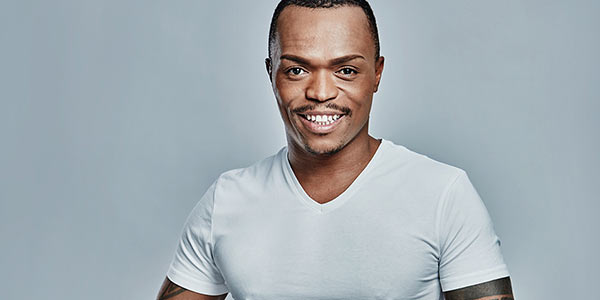 Somgaga is one of the most popular television personalities in South Africa, and the Idols judge is the son of the late actor Ndaba Mhlongo and veteran actress Mary Twala. As an openly gay actor, choreographer, presenter, socialite, reality star and Idols SA judge, he is one of the most high profile LGBTQ entertainers in the country. Somizi (who has a daughter) and his partner, Mohale Motaung, got engaged early in 2018. Together they have become one of the 'it' same-sex couples in the country.
2. Nakhane
Born Nakhane Mahlakahlaka in 1988, Nakhane's rise to fame got a shot of nitrous oxide when he starred in the controversial 2017 film Inxeba (The Wound). His debut SAMA-winning album Brave Confusion (released in 2013), openly addressed his sexuality, and he has since released another album to critical acclaim. In his latest single, New Brighton, Nakhane collaborates with Anohni, the transgender musician and artist from Antony and the Johnsons. He also often dines with the likes of Madonna and proudly stands up for queer equality and sexual health.
1. Brenda Fassie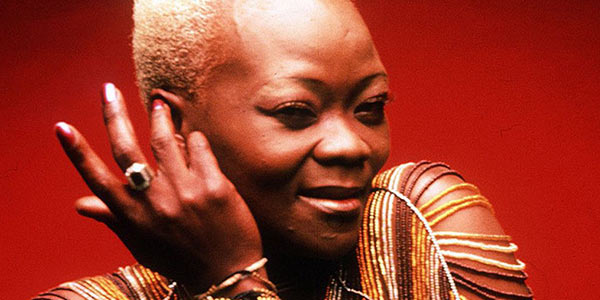 The late and great Cape Town-born MaBrrr was anything but a flash in the pan on the South African music scene. With timeless hit songs like Weekend Special, Vul'indlela, Black President and Too Late for Mama, her music was the soundtrack to many of our lives. In 2003, Fassie told MambaOnline in a landmark interview, "I was just a tomboy. In 1979 I came here [to Johannesburg] and then I thought I could be a lesbian." The iconic star led a tumultuous and controversial life and died tragically young at the age of 39 on 9 May 2004, following an asthma attack and a cocaine overdose. A biopic has been in the works for years; if anyone's legacy deserves to be on the big screen, it is Brenda Fassie's.
Main Image: celebsnow