[Read] Khanyi Mbau explains why she decided to lighten her complexion
Khanyi Mbau has been bringing sexy back since she stepped on the scene over a decade ago. However, the beauty has gotten lighter and lighter over the years. The singer and actress is unapologetic about lightening her skin, but has definitely received her fair share of flack for the controversial choice. Khanyi recently took to Instagram to explain why she decided to lighten her skin.
In essence, Khanyi said she did it for professional reasons. The star believes that her current skin tone results in less time being spent on the make-up chair and less work for the lighting crew. Khanyi posted an hour-long Instagram TV video, which can be seen on her Instagram page @mbaureloaded, explaining everything..
Khanyi Mbau and cosmetic procedures go together like hand and glove. Other cosmetic work that Khanyi has had done includes new boobs, new teeth and a new nose. Earlier this year, Briefly.co.za reported that the star came under fire for photo-shopping her brother's nose to look smaller in a picture of them together. Her brother, YouTube and reality television star Lasizwe, said he didn't mind although some fans were offended on his behalf.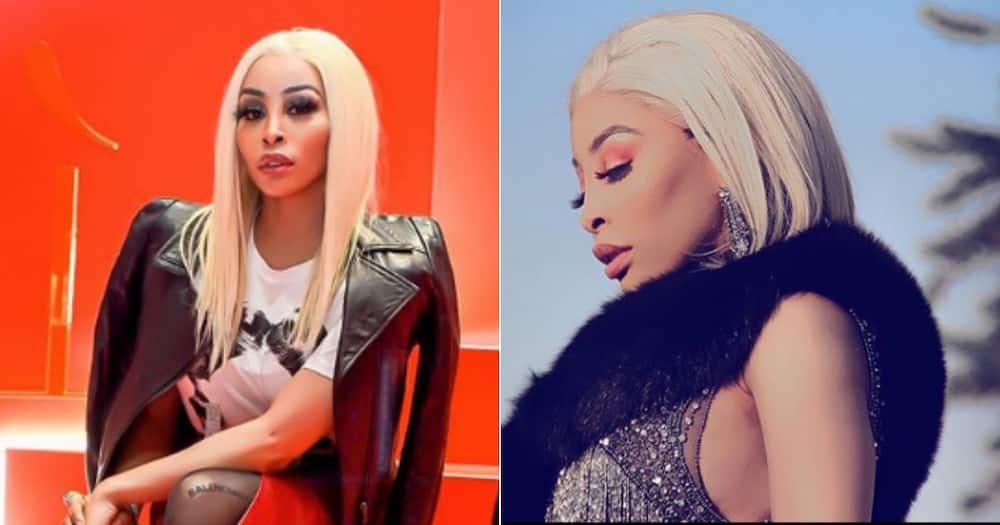 Main Image; Main Image: The South African