5 Job interview questions you should ask, according to a career expert
If you can rely on one thing in a job interview, it's that your potential future employer is going to ask you if you have any questions for them. This is an opportunity for you to show you're interested in the business, and to find out more about the role to see if it's right for you. Sadly it's not a chance to find out if they do free drinks on a Thursday, or what their policy is if you're late.
It can be tough to know what to ask in those situations, especially when you feel like you're on the spot, which is where these five job interview questions come in. Career expert Deepa Somasundari, Director of Strategic Projects at global job site Indeed, has five potential questions for you to have up your sleeve, to drop in at the end of your job interview. Good luck!
1."Can you elaborate on the day-to-day responsibilities this job entails?"
This is your chance to find out more about what you'll be doing, and get an insight into the nitty gritty of your potential day-to-day goings on. "Job descriptions typically only describe some of the tasks involved with the job they are advertising, so this is a good question to ask," Deepa explains. "The answer will be important for you to take into consideration as you determine whether or not this job is the right fit for you." This should hopefully help you get to grips with what your future work life could look like, and whether it works for you.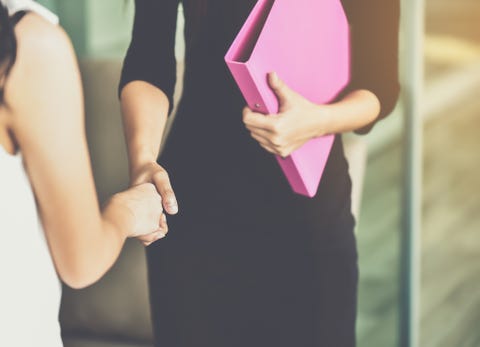 2."What are the characteristics of someone who would succeed in this role?"
Again, this is a sure fire way to see if the role would suit you, and whether your personality is a good fit for the company. Like the career expert says, "The answer to this question will really help you understand what skills and attitudes you'll need to display in order to be a success and quickly give you an idea of the qualities they hope to see in the person they hire. It will also give you an insight into the characteristics of those who you might work with if you accept the job. "
3."What are some of the challenges you've seen people in this role or on this team encounter?"
"During your interviews, you want to get a clear perspective of what the job is like as well as its challenges and rewards," Deepa advises. Your job should challenge you, but you also want to know what you're taking on, and whether you'll be able to manage it. "Getting your interviewer's perspectives on potential hurdles will prepare you for difficulties you may encounter but also alert you to ways of handling them."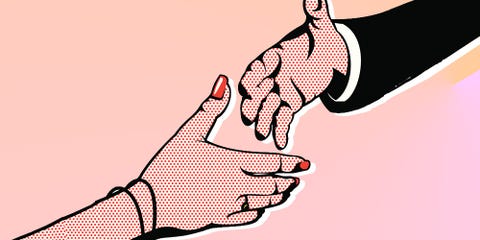 4."If I were in this job, how would my performance be measured?"
Because everybody wants clear, structured goals, don't they? Like the career expert says, "Asking this question will give you more specific information on how you can succeed in this job. The answer to this question will be helpful to you even if you don't get the job — you may be able to use the insights they share to identify new areas of professional development." Knowing how work achievements will be measured can help you to perform better in the workplace, and help you to get there more efficiently.
5."What is the salary?"
Indeed's 'The Meaning of Work' report revealed for 57% of the workforce, salary remains in their top five most important factors – and Deepa says there's no shame in asking about it in interview. "Not all job descriptions contain salary information, so while talking about money can be difficult, it's important to ask the question in order to know how the salary compared to market averages and if there's room for negotiation." Assess the mood – you don't want to sound presumptuous, but if money hasn't been discussed, this is your opportunity.